Philips Hue
Shop this brand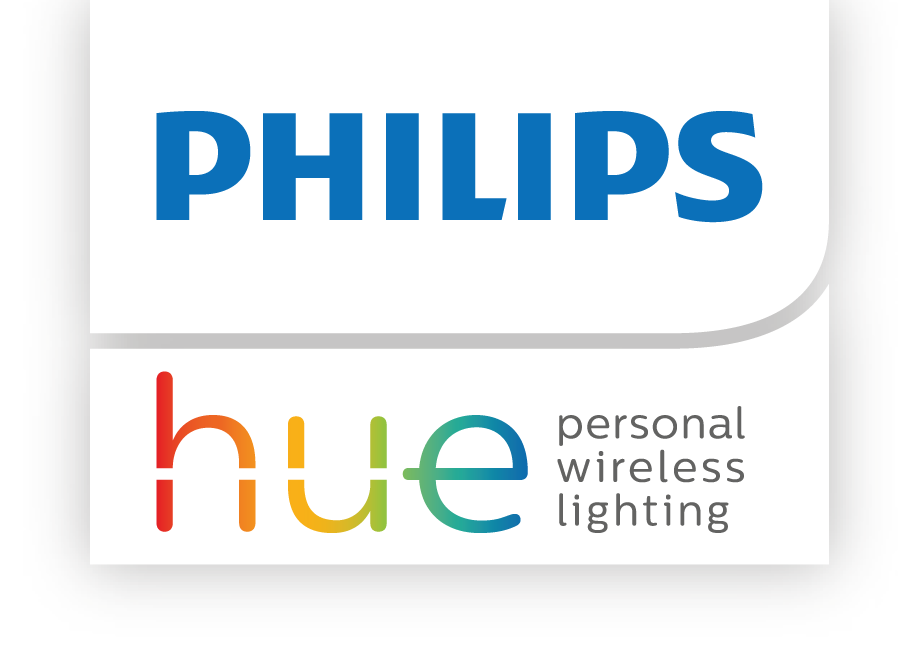 Lily XL Outdoor Spot Light
SKU: 10280536
25% Deposit is taken for pre-order items - Learn More
Get the style of the Lily spot with a larger, more powerful light, still in a low-voltage fixture. Use the removable hood for a directional light effect, whether using white light or one of 16 million colours.
LED integrated

Paint the outdoors with millions of colours of light to choose from: highlight outdoor features, such as trees or fountains, and create a unique atmosphere for any occasion. Set the right ambience on your patio, balcony or porch and relax. From the warm white light of a summer sun, to the ice cool daylight of winter - you can enjoy any shade of white light to fit your mood throughout the year. Use the Philips Hue app to save your favourite light settings and recall them at any time, with a tap of the finger. With 16 million colours, there's no limit to that magic you can add to your outdoor space.

High light output - This Philips Hue light provides you with enough output to light up your garden comfortably. Use this Philips Hue light to help you light up your entrances, create more ambience and bring your outdoors to the next level by setting the scene for your moment.

Spot lights that adapt to your surroundings, adding a pop of colour anywhere in your garden – no matter how your outdoor space is designed.

Easy installation.

Versatile mounting options - allowing you to use Lily spot lights however you like: mount high up on a post for downlighting, nestle into the flower bed to highlight a garden or shine light up through the branches of a tree for a unique look.

Easy control with mobile app - control your lights from your smartphone or tablet via the Philips Hue app & personalise your experience by adjusting the colour, diming the lights or create your own custom light scenes. Set timers, notifications, alarms and more for the full emersive experience. Whether you're just finishing the gardening or laughing away with friends, with scheduled automatic light settings, your garden will elegantly transition into a dreamy oasis.

Weatherproof - the Philips Hue Outdoor Range is specially designed for use in outdoor environments and has undergone rigorous tests to ensure its performance. The IP level is described by two figures: the first one refers to the protection level against dust, the second against water. This lamp is designed with IP44: it is protected against water splashed from any direction. This product is ideal for general outdoor use.

Go hands-free with voice controls - give voice commands to Amazon Alexa, Google Assistant or Siri and let them control your outdoor lights.
Please note, a Philips Hue Bridge and an Outdoor 100W Power Supply are required to operate any Philips Hue lights. Only 1 Bridge is needed per household, so you must purchase a Bridge with your first Philips order. Hue Bridge is sold seperately and can be purchased here.
Design and finish
Colour: black
Material: metal
Extra feature/ accessory incl.
Dimmable with the Hue app and switches: Yes
Light characteristics
Colour rendering index (CRI): 80
Usage type
Spot light especially designed for garden and patio
Power consumption
Energy efficiency label (EEL): G
Product dimensions and weight
Cable length: 0.5 m
Height: 19 cm
Length: 11.2 cm
Net weight: 1.400 kg
Width: 11.2 cm
Warranty
2 years
Technical specifications
Lifetime up to 25,000 hours
Light colour: 2000-6500 Hue White Colour Ambiance
Mains power: Range 220 V–240 V 50-60 Hz
Fixture dimmable: Yes
LED: Yes
Built-in LED: Yes
Number of bulbs: 1
Wattage bulb included: 15 W
Maximum wattage replacement bulb: 15 W
IP code: IP65 dust tight protection from jetting water
Class of protection: III — safe extra low voltage
Lumen output at 2,700 K (out-of-the-box setting): 950 lm
Lumen output at 4000K: 1,060 lm
Replaceability of control gears: Replaceable control gear by end user
Replaceability of light source: Non-replaceable LED light source
To download the User Manual for this product, click here
At the end of (economic) life, dispose the product according to local rules and do not dispose the product with regular household waste. The correct disposal of your product will help prevent potential negative consequences for the environment and human health
What is the difference between the Lily and the Lily XL?
Size and lumen output. Both the Lily spotlight and Lily XL spotlights are Philips Hue White and colour ambience smart outdoor spotlights. The Lily spotlight has a lumen output of 600 and is smaller in stature than the Lily XL, which offers a lumen output of 1,050.
What do I need to use a Lily or Lily XL spotlight?
All outdoor Philips Hue products require a Hue Bridge (sold separately). Both the Lily and Lily XL also require a power supply unit, which is included. Extension kits do not include a power supply unit.
Are the Lily and Lily XL designed for outdoor use?
Yes. Lily and Lily XL spotlights are made for outdoor use and can withstand most weather conditions.
Is a power supply unit included with a Lily or Lily XL spotlight?
Yes. The Lily 3-pack and Lily XL spotlights both include a power supply unit. However, extension packs do not come with a power supply unit.
Are Lily and Lily XL part of the LowVolt range of products?
Yes. The Lily and Lily XL both use Philips Hue LowVolt technology, which means that their power supply can plug into a normal power point. A 40 W power supply unit will power five Lily spotlights or three Lily XL spotlights.
How do I use my Lily or Lily XL spotlights in my garden?
Lily spotlights are versatile: mount the spotlights up high to shine their light downwards, or place them at ground level to create a dramatic effect. For more ideas on how to use smart lighting in your garden, read our blog here.
Can I adjust the position of my Lily?
Lily spotlights come with adjustable mounts that let you change the angle and rotation of the spotlights, as well as a ground spike to position them at ground level in the grass or soil.
Is the Lily designed to work all year round?
Yes – in most climates. The Lily and Lily XL are designed to operate between -20 °C and 40 °C.
PRE-ORDER ITEMS
With such a large amount of our Garden Furniture only available to Pre-order and not being in-stock for immediate delivery, we're happy to offer our customers the option to pay a 25% deposit on all Pre-order items (excluding the Winter Collection) on orders over £300. Pre-ordering is an ideal way to ensure that you reserve the specific garden furniture that you have always wanted! By Pre-Ordering, you are reducing the chance of missing out on stock ahead of the summer, so it's always best to beat the rush!
Pre-order items will always state that they are available for Pre-order and will show an estimated delivery period both on the product page, in the checkout process and on your order confirmation.
We would like to remind our customers that all pre-order items indicate an estimated shipping date which is accurate at the point of viewing and ordering, however, these dates are estimates only and can be subject to change. TALOR Garden Furniture cannot be held liable for any delays in delivery of Pre-Order items and we recommend purchasing from available stock if you require the goods within a specified timeframe. 
PRE-ORDER PAYMENTS
Simply add your pre-order items to your basket and go to the checkout, a 25% deposit will be taken at the point of order which will reserve your stock, and your remaining balance will be shown. We'll then monitor your order and will contact you when the stock is available and ready for delivery.
Once the order is ready for delivery, we'll give you a call to make the relevant arrangements and will take a final balance payment of 75% which is due before the item(s) or order delivers. As an example, for a £2000 order, a deposit of £500 would be payable, with a £1500 balance to pay prior to delivery of the goods.
You have the right to cancel your order before the goods become available and will have your 25% deposit fully refunded if you choose to do so for any reason. If you do cancel your order, you may not secure the same estimated delivery dates that were initially advised if you wished to re-order. You may also be able to switch your product for another product and you will be made aware of any price or delivery adjustments. Our friendly sales team will always be happy to assist by phone or email with cancellations and refunds.
Your payment will be authorised when you place your order and will be debited from your account within 7 days of the order being placed (some payments may remain as 'pending' on your bank statement for several days as we very closely monitor all orders for service and security purposes in the best interest of our customers, so please do not worry if this is the case). If you wish to pay for your order in full, please contact us via telephone (020 7947 0780) or email (sales@talor.co.uk) and this can be arranged.
STANDARD DELIVERY
Standard Delivery is free of charge on all orders to England, Scotland, and Wales. 
Delivery to Northern Ireland, Republic of Ireland, Isle of Man, Jersey, Guernsey, and the Highlands is not free and must be quoted for separately, subject to the product(s) you require. Please contact our sales team to help you arrange your delivery. 
We are proud to offer free delivery and will always ensure that our loyal customers receive value for money and a quality service. Furniture deliveries can sometimes be difficult to plan and costly to arrange, which is why our internal team and external hauliers work extremely hard to ensure our logistics run smoothly.
DELIVERY PLANNING
Our delivery partners will send you a text message or email with a proposed date for delivery. If this is agreeable to you, you will be required to confirm the date by text message. If the date is not agreeable, you can refuse the proposed date and you will be re-contacted with an alternative date. We do request that you make arrangements solely with the delivery partner once they have contacted you, to ensure that all parties are aware of the arrangements.
Deliveries are made between 8am – 8pm, Monday to Friday. If you have confirmed your delivery date, you must ensure that you are available to accept delivery at any time between 8am – 8pm on the proposed day.
FAILED DELIVERIES
If you have confirmed your delivery slot but you are unable to accept delivery or know of any reason that may cause you to miss the delivery, you must contact our haulier to make them aware of this no later than 48 hours prior to the delivery date.
If you do not contact our delivery partner to make them aware of this, and do not accept delivery on the proposed date (due to no fault of TALOR or it's delivery partner), then a re-delivery charge may be applied to the order, and the second delivery won't be made until this charge has been paid. If you decide to cancel your order following a failed delivery, then the delivery charge will be deducted from the refundable amount.
VIP DELIVERY SERVICE
Premium products require a premium delivery service, which is why we offer our unrivalled VIP Delivery Service on eligible furniture orders, to England, Scotland (excluding Highlands) and Wales.
The VIP delivery service includes a two-man delivery, product assembly, and removal of all product packaging. This means you can place your order online (or over the phone) with ease and won't have to worry about disposing of rubbish or setting up your new products! The VIP Delivery option will be shown at checkout - please ensure you select this option so that we can arrange this service. If your checkout doesn't show this option, please contact us so that we can make the relevant arrangements, at least 48 hours before your delivery window. 
VIP DELIVERY ELIGIBILITY
The VIP Delivery Service is only available on qualifying furniture items and is not applicable to delivery of Artificial Green Walls, Lighting, Gazebo's, Parasols, Log Stores, Grill's & BBQ's, EcoSmart FirePits or other individual accessories and non-Garden Furniture items. Fire Pit Garden Furniture can be assembled as part of the VIP Delivery Service, but gas connections are strictly the responsibility of the customer.
VIP DELIVERY CONDITIONS
The VIP Delivery service is subject to several external factors and will only be undertaken at the discretion of the haulier and TALOR on the day of delivery. The safety and wellbeing of our employees and partners is paramount, and the VIP Service may not take place on the specified day if any of the following reasons prevent the high standards of safety and wellbeing being adhered to:
Poor weather (rain, snow/sleet, high winds, or storms)
Staff issues (such as employee illness/injury, or shortage of staff due to absence on the day)
Vehicle or hardware issues (such as vehicle breakdowns or problems with tools)
Product faults or failures preventing the assembly being completed
If the VIP Delivery cannot go ahead on the day of delivery, we will work closely with you to offer a viable solution and honour a second visit (without charge) for the service to proceed within an agreeable timeframe, usually within 3-5 working days following the original delivery date. To expedite this process and reduce the time in waiting for a return visit, we request that you accept the delivery of the furniture (if it can be stored in a safe place), and we will return to assemble the goods and remove the packaging. Alternatively, we may offer a refund (subject to the amount of work undertaken) instead of a return visit. In these instances, we request that you please bear with us, and we will make suitable arrangements at the very earliest opportunity to do so.  
In instances where there is a product fault or a consequent delivery is required for the same order, the VIP Delivery Service will not be extended to additional deliveries. 
IN-STOCK DELIVERY TIMES
Over the past couple of years, we've experienced supply chain issues including difficulty receiving stock from overseas, shortage of haulage staff, and increase in demand for garden furniture! We kindly ask you to be understanding of delays that may occur on both pre-orders and in stock items.
Lead times vary on all products, and delivery times will be stated on each product page. With all warehouse orders we advise a delivery time of between 3-7 working days. We usually deliver all other in-stock items within 5-15 working days. Delivery times may fluctuate slightly before or after any estimated windows, so your patience is appreciated during these challenging times.  
PRE-ORDER DELIVERY TIMES
We would like to remind our customers that all pre-order items indicate an estimated shipping date which is accurate at the point of viewing and ordering, however, these dates are estimates only and can be subject to change. We work extremely hard to monitor and manage pre-order dates and will inform customers of changes at every possible opportunity. However, TALOR Garden Furniture cannot be held liable for any delays in delivery of Pre-Order items, and we would recommend purchasing from available stock if you require the goods within a specified timeframe, due to on-going supply chain challenges.
DELIVERY METHODS: TWO-MAN DELIVERY SERVICE
As part of the premium service offered by TALOR, majority of large garden furniture deliveries to Mainland UK are carried out by our dedicated two-man delivery partners. A two-man delivery service would include delivery direct to the garden or a safe place and can usually be upgraded to VIP Delivery or Packaging Removal. This is the delivery method for most garden furniture orders, including for brands such as Maze, Nova, and Higold. You'll usually be given an AM or PM timeslot the day before delivery and will receive a 30-minute pre-call on the day of delivery.
DELIVERY METHODS: CURB SIDE PALLET DELIVERY
Some garden furniture items and accessories such as Eco-Smart FirePits and Log Stores are delivered via a curb side pallet delivery method, using companies such as Palletways. A curb side delivery means that the goods will be delivered on a wooden pallet to the point closest to your front door that is accessible by the truck carrying the goods. You will be notified of the delivery date in advance but may not be given a time slot or pre-call on the day of delivery. We recommend having at least one or two physically able people ready to receive a curb side delivery, to avoid any issues with moving the items on the delivery day.
DELIVERY METHODS: COURIER DELIVERY
Smaller items such as cushions, covers and other accessories will be made using a courier service such as DPD, DX or Parcel Force. You will usually be provided with a delivery date prior to the delivery.
DELIVERY METHODS: INTERNATIONAL DELIVERIES
Deliveries outside of Mainland UK will be made by a mix of pallet and parcel courier services. A curb side delivery is most common (especially on our larger items) and means the goods will be delivered to the point closest to your front door that is accessible by the truck carrying the goods, in most instances this will be the end of your driveway. Our standard services do not include set up or assembly of items or removal of packaging materials. A two-man delivery service along with product assembly or packaging removal can be requested, but cannot be guaranteed. 
DELIVERY RESTRICTIONS
Please inform us of any delivery or access restrictions, as we may be unable to deliver if you live down a road or driveway that the delivery truck cannot access without causing damage to the truck. If we are not made aware of inaccessible roads in advance, then this could result in a failed delivery charge.
With the right amount of planning and resources, we can deliver to many areas and property types, from rural estates to city penthouses. All we ask is that you inform us of the delivery restrictions prior to delivery so that we can make the necessary arrangements.
SUPPORT
We understand that your garden furniture is a significant investment. We are always on hand to help with your queries so please do not hesitate to call 
020 7947 0780 or email customerservice@talor.co.uk to discuss the status of your order - our friendly, professional team would be delighted to help. 
We look forward to shipping your orders!
Here To Help,
TALOR
Shop now
Shop now
Shop now
Shop now
Still Interested?
Recently viewed